Event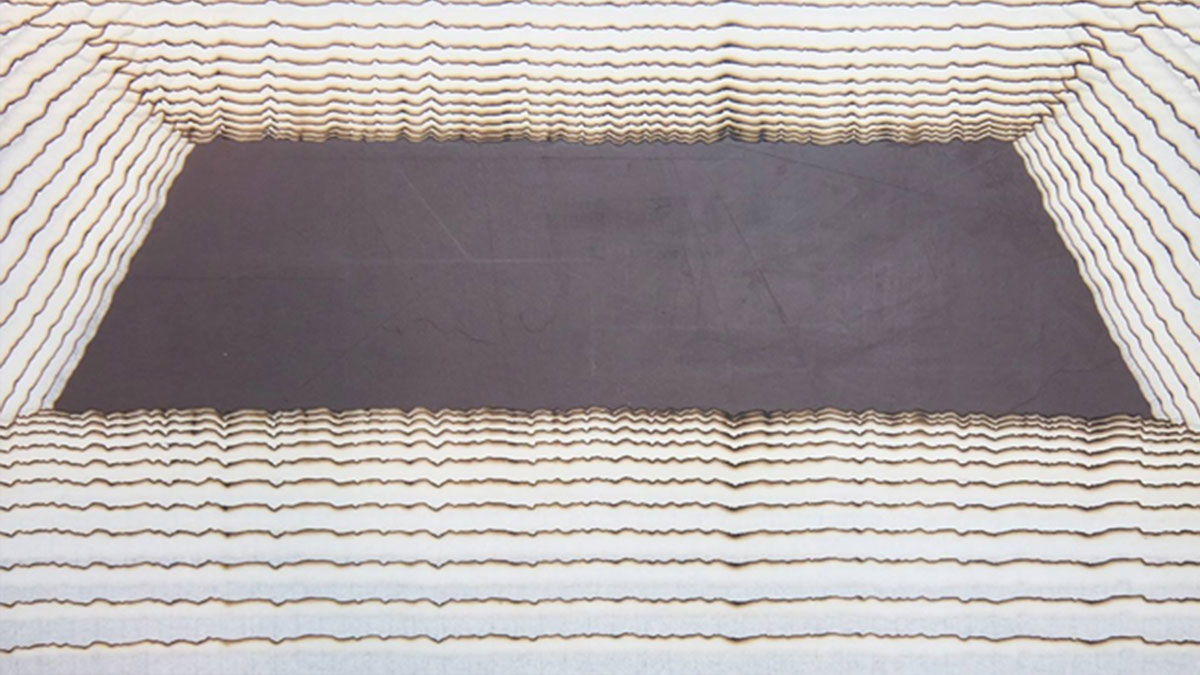 A-taro Matsuo –HAZAMA–
3月1日(日) ~21日(土)
平面のものを立体として、立体として存在するものを平面として表現する
紙は<平面>、しかしながら平面であるはずの紙は、重ねる事で<層>を成し、丸める事で<点>にも成る。そこから様々な表情を見せる。
今回の作品タイトルでもある「HAZAMA」ー狭(はざま)ー
「HAZAMA」ー狭(はざま)ー
ある事柄と次の事柄との間の時間・空間
その狭から見え隠れするものは、
普段は見えているその先、さらに奥にあるものの存在を
私達に気付かせてくれる。
作品にも用いられている辞書や雑誌の書籍の中の文字が重なり層を成すことで、様々な言葉の意味が重なり、そこから更に深まる意味や、その狭から垣間見えるものに私たちの想像力をかきたてられる。
どうぞ、直接作品をじっくり鑑賞して頂きたく存じます。
A-taro Matsuo is the artist who produces using materials close
He expresses something in a plane as solid and the thing which exists as solid as a plane.
Paper is a plane, but the paper which should be a plane is in strata by piling up, and it'll be < point>if you round it . Various expressions are shown from it.
Time and space between the matter and the next matter
What we can see something to appear and disappear from "Between"
makes us notice the existence in the farther inside than where it's usually seen.
The characters in the books ,dictionary and magazine which is used for a work
are piled to be stratified, and the meaning of the various words is piled.
We can spark imagination in the meaning which deepens more from there something through which we can see at the narrow vanity.

Please do come and feel it by yourself !